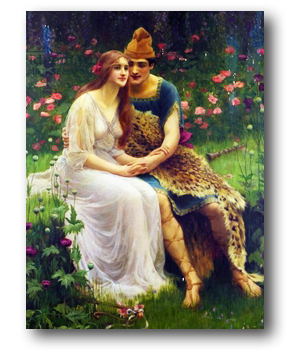 One of the greatest and most wideread love stories of all time, the "Song of Solomon", or "Song of Songs", is Solomon's song of love and adoration found in the Bible. The passion and purity of the bridegroom's and his beloved's devotion are the profound, and a perfect inspiration for David Isaac's beautiful interpretation of longing and discovery of true love.

The first three of the six pieces in the set appeared on David Isaac's CD, Dreaming.
"A Glance of Your Eyes, is a deeply-felt love song that expresses its message with grace and tenderness.
Discovery is a more complex tapestry of several themes woven together into a radiant whole. Some of those themes are slower and more melodic while others sparkle and dance with excitement.
Delicate Moments is an exquisite work that clocks in at just under ten minutes. As the title suggests, the music is understated, but it also conveys powerful emotions that simmer just below the surface."Kathy Parsons, MainlyPiano.com
To view the CD insert for pieces 1-3, please click here.
To listen to excerpts from each piece, please visit either CDBaby or Amazon.com.
Pieces 1-3 of 6 included in the set:
| | | |
| --- | --- | --- |
| 1. | A Glance of Your Eyes | "You are all fair my love; there is no flaw in you...You have ravished my heart, my bride, you have ravished my heart with a glance of your eyes." 4:8-9 |
| 2. | Discovery | "Come, my beloved, let us go forth into the fields, and lodge in the villages; let us go out early to the vineyards, and see whether the vines have budded." 7:11-12 |
| 3. | Delicate Moments | "O that you would kiss me with the kisses of your mouth."1:2 |
Contact us for the complete score or try out Song of Songs (full set or individual pieces) in a rehearsal.
We will provide the parts at no cost to you. Rental or purchase fees will apply, only if you decide to perform the music in concert.
Contact David Isaac by email: info@davidimusic.com or by phone 562-285-7608.