Each piece has a moving musical theme and every piece has a moral theme at its core.
David's music is all original and audiences love the twists and turns in the music.
Here is what audiences have to say about David's music:
David's music takes into account modern esthetics and attention, making the music more compatible with current audiences. Music also focuses on todays issues while incorporating timeless themes and meaningful stories.
This means that the piece will be more likely to fit your concert program. For example, "St. George and the Dragon" has 6 concert options, which means that it can be used as a concert opener, concert ender, a major work, or just a work that fills in between the larger performance pieces.

SInce David Isaac is also a professional copyist, the parts and score are accurate and easy to read and include good page turns, saving valuable rehearsal time.
When you commission an original work, David Isaac and his team creates a website for the music. It gives your website somewhere to link, as well as crediting you with the commission and increasing your online presence.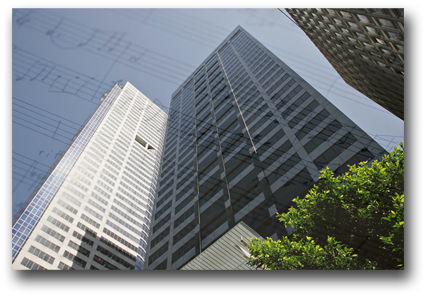 We want to make sure that you understand the piece and are 100% satisfied before programming the work.
If you are a soloist, small ensemble, community orchestra, or children's orchestra, try out David's music in a rehearsal. We will provide the parts and score at no cost to you. Rental or purchase fees will apply, only if you decide to perform the music in concert.
For conductors and directors of professional choirs and orchestras: If you are interested in any of our works, we can send you .PDFs of the score, study sized printed scores, .MP3 electronic mock-ups, or live recordings if available.
Contact David Isaac by email: info@davidimusic.com or by phone: 562-285-7608.